Runners, snowboarders, golfers and cyclists who enjoy Garmin's range of smartwatches and cycling computers are set to benefit from a newly released set of feature updates. The free software, which is already rolling out to compatible devices, brings additional benefits to enhance user experience.
Garmin Smartwatch Updates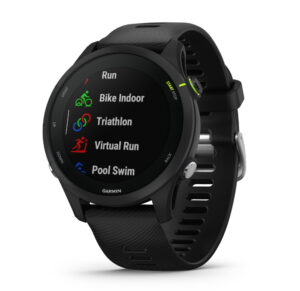 Some of the notable features for the fitness and outdoor smartwatches in this software release include:
Wrist-based running power (without accessory): To manage efforts, receive real-time metrics of how much power is being exerted on a run – now with no additional accessory required.
Morning report: Coming to more devices this quarter, morning report gives daily workout suggestions, information about last night's sleep and HRV status, plus when paired with a smartphone, the day's weather. The report can be customized so athletes can view only the details they want to see.
Grade adjusted pace: Whether running uphill or downhill, runners can now see their equivalent flat ground pace, making it easier to maintain an even effort over various terrain.
NextFork™ map guide: See the distance to the next trail intersection as well as the name of the upcoming trail.
Auto rest (ultrarun): During an ultrarun activity, the watch automatically keeps track of time spent at an aid station or checkpoint without needing to pause the run activity.
Backcountry snowboard: Enhancing the snow sports capabilities, in addition to the backcountry ski activity profile, the new preloaded backcountry snowboard activity helps distinguish between snowboarding and climbing. It can show metrics specific to either ascent or descent.
Disc golf activity profile: Track stats with the new dedicated disc golf activity. And for those who want to keep score and get the distance to the basket for more than 14,000 disc golf courses on the wrist – try out the UDisc Connect IQ app.
Garmin Cycling Computer Updates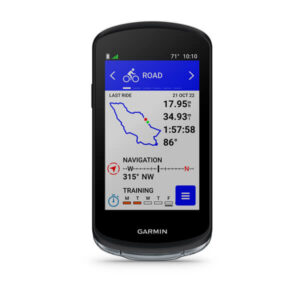 New features for cycling computers in this software release include:
Live event sharing: Automatically send ride updates to family and friends without lifting a finger. While powering through, they can stay up to date with a cyclist's speed, miles completed and more.
Spectator messaging: When the compatible cycling computer is paired with a compatible smartphone, get mid-ride motivation with on-device messages from family and friends.
Targeted adaptive coaching: Only available for Edge 1040 series at this time, stay race-ready with training tips and daily suggested workouts. Plus, view the entire week of daily suggested workouts directly on device, which adapt to match performance, recovery and the demands of upcoming events in the Garmin Connect™ calendar.
How to receive the software updates
Customers can update their smartwatch or cycling computer by enabling automatic updates from their device or by using Garmin Express™.
---
Garmin International, Inc. is a subsidiary of Garmin Ltd. (NYSE: GRMN). Garmin Ltd. is incorporated in Switzerland, and its principal subsidiaries are located in the United States, Taiwan and the United Kingdom. Garmin, fēnix, Tactix, MARQ and Forerunner are registered trademarks and epix, Enduro and NextFork are trademarks of Garmin Ltd. or its subsidiaries. All other brands, product names, company names, trademarks and service marks are the properties of their respective owners. All rights reserved.